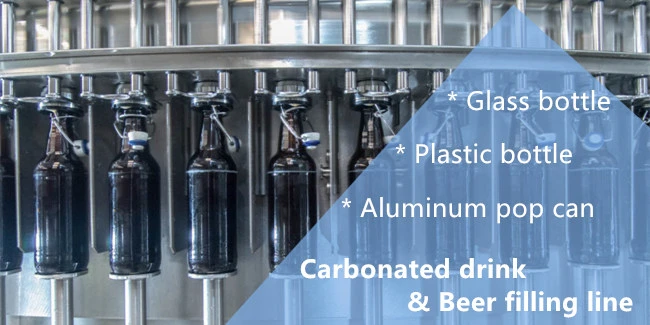 Automatic Glass Bottle Beer Hot Juice Soft Carbonated CSD CO2 Drink Bottling Filling and Sealing Machine
General information
| | |
| --- | --- |
| Project name | Plastic bottle beer filling machine |
| Capacity | 1800-2200 bottles per hour for 750ml bottle |
| Bottle type | 1000ml plastic bottle |
| Cap type | Plastic screw cap |
| Machine structure | 3 in 1 rinsing-filling-sealing machine |
| Filling temperature | 0-5degree |
| Filling method | Counter pressure filling |
| Filling valve | CO2 purging |
| Machine voltage | 380V 3phase 50hz or customize |
| Payment method | 30% deposit, 70% before shipment |
| Warranty | 12 month after machine installation and commissioning in client's factory |
Machine video
Carbonated drink & Beer filling machine (glass bottle)

18 head glass bottle filling machine

https://youtu.be/xD3_Qr-mE5E

Brew bottle filling capping and labeling machine

https://youtu.be/-yfl1GDp_wo

Isobaric beer / soft drink / CSD beverage washing filling capping machine

https://youtu.be/xh_XlAzhB9A

Spain beer filling packing line for 370ml and 750ml glass bottle (taken from client's factory)

https://youtu.be/XTHhzcF3zSs

BCGF12-12-5 glass bottle beer filling machine

https://youtu.be/ChtT81eHoA8

Glass bottle crown cap craft beer filling machine 3 in 1 (taken from client's factory)

https://youtu.be/h_ECnYE45ts

24 head soft drink filling capping machine for glass bottle

https://youtu.be/n5Cm0gQXTz8

Pull cap craft beer washing filling capping machine (taken from client's factory)

https://youtu.be/3WmynjcNCyc

Brew beer filling machine monoblock 3 in 1 bottling equipment

https://youtu.be/rDI-1PhRNuA

Anti-foaming beer filling machine for 330ml glass bottle

https://youtu.be/_Y2OnH58mD8

Linear type 750ml glass bottle beer filling capping machine

https://youtu.be/eTVpUC3ujbw

CSD soft drink filling capping machine for glass bottle and crown cap (taken from client's factory)

https://youtu.be/FUGWCsu_OW0

Glass bottle beer bottling equipment (taken from Client's factory)

https://youtu.be/ZFQuBjvB7vo

Soft energy drink glass bottle filling sealing machine (taken from Client's factory)

https://youtu.be/y2xEi7LQTlQ

Carbonated energy drink filling capping packing machine

https://youtu.be/pCNT5R3x_MQ

12 head aluminum screw cap soda water filling line (taken from client's factory)

https://youtu.be/7u7nWajCtdk
Features
1. This machine operates easily, with compact structure, perfect control system and high level of automation.
2. The filling process of different types of bottles can be reached only by changing the star-wheel
3. The parts contacting with product is made of quality SUS, anti-corrosive, and easy to clean.
4. By adopting high speed filling valve, the liquid level is precise and no waste is to increase. That guarantees the demand of modern filling technology.
5. The capping head adopts constant torque magnetic device to guarantee capping quality, without any damage to the cap.
6 . This machine has a highly efficient cap arranging system, perfect cap feeding and protection device.
7 . By adopting overload protection system, it can ensure the protection of safety of the operator and equipment.
8 . The operating system bears the function of production speed control, cap-shortage checking, production suspension when bottles-blocked, and counting of outputs.
9. The electric equipment and pneumatic parts are of brand name of the world.
Anti-foaming system:
Cold or hot sterile water with high pressure to push out the neck air, reduce the TPO amount.
Twice vacuum filling and pressure preparation:
The true sense of isobaric filling method, mechanical two step valves open design to make sure the beer filling process stable and the beer quality will be stable too.
Capping system:
whole machine adopts mechanical transmission technology, for replacing the pneumatic capping, it will be more stable and worked more harmoniously.
PLC control system:
Adopt international famous brand Mitsubishi PLC controlling system and Siemens touch screen, reliable and adjustable. And we use Schneider electronic element to ensure the machine performance.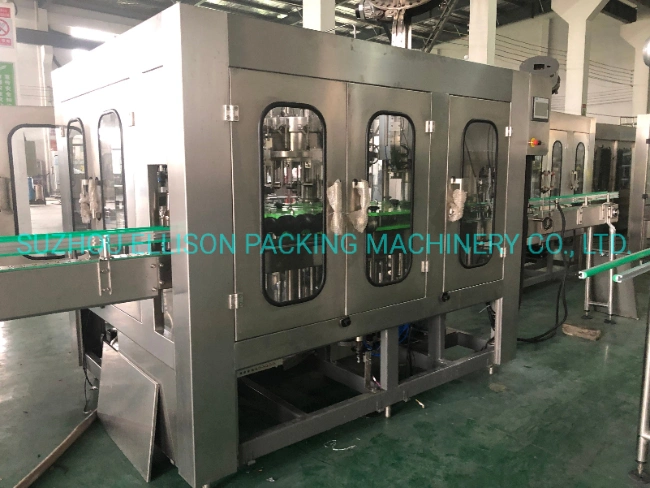 c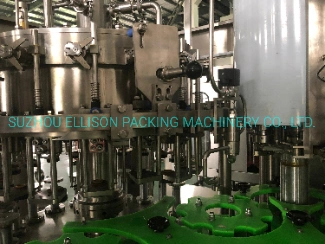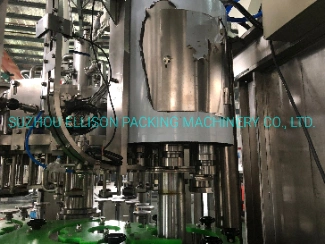 Parameters
Model
BCGF12-12-1
BCGF12-12-4
BCGF18-18-6
BCGF24-24-8
BCGF32-32-10
BCGF40-40-12
Capacity(for 500ml)
500bph
1000bph
1500bph
3000bph
6000bph
10000bph
Suitable bottle
Glass bottle / pet bottle
Bottle volume
200ml ~ 1l
Compressor air
0.3-0.7mpa
Air consumption
0.37 m3/min
Rinsing pressure
<0.4 mpa
Application
beer filling packing plant
Total power (kw)
4.4kw
5.2kw
6.2kw
7.5kw
8.2kw
9.2kw
Overall dimensions
2.5*1.9m
2.8*1.9m
3.2*2.2m
3.4*2.5m
4.8*2.3m
5.2*2.3m
Height
2.3m
2.5m
2.5m
2.5m
2.5m
2.8m
Weight(kg)
3000kg
4500kg
6000kg
8500kg
10000kg
12000kg
Electric configurations


Item
Parts Name
Brand
Brand
1
PLC
SIEMENS
Germany
2
Inverter
3
Touch Screen
4
Switch
5
Contactor
6
Relayer
7
Solenoid Valve
AIRTAC
Taiwan
8
Drive motor
FEITUO
Swiss
9
Reducer
CNP
China
10
Water Pump
SKF
China
11
Main Bearing
AUTONICS
Sweden
12
Sensor
AIRTAC
Korea
13
Air component
ABB
Taiwan
Beer fermentation tanks
Beer brewing equipment designed for the ever-evolving craft brewer.Built for great beer!
Between brewhouses, fermenters, brite tanks and more, sdet has the experience and know how to design and install the beer brewing equipment for breweries of any size.Whether you need a turnkey brewing system or individual pieces of equipment for handling raw materials, brewing or packaging.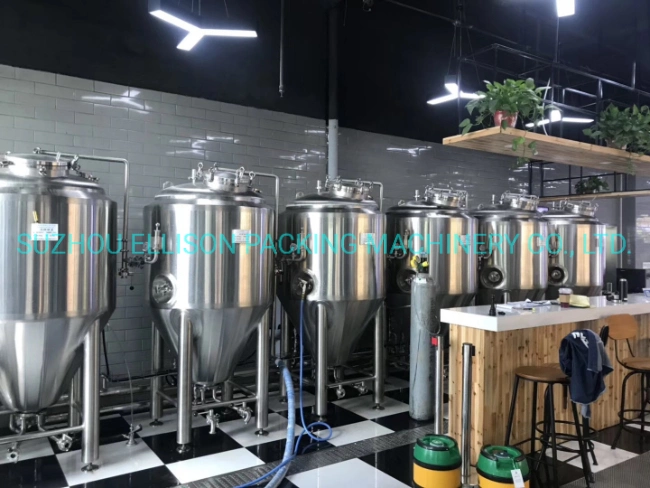 Our Service
The sample service
1. we can send you the video of the running machine.
2. you are always welcome to come to visit our factory, and you may see the operation of the machines here . We will make the arrangement to pick you up when you come .
3. If we get the permission of the customer who has brought the machines from us ,we can tell you their contact information, you can go to visit their factory.
Customized service
1. we can design the machines according your requirements(material ,power,filling type,the kinds of the bottles, and so on).
2. at the same time we will give you our professional suggestion.
After-sales service
1. we will provide the bill of load on time to make sure you can get the machine quickly.
2. when you finish the Preparation conditions ,our engineer will go to your factory for the installation, testing and also training.
3. we provide one year warranty with spare parts free.