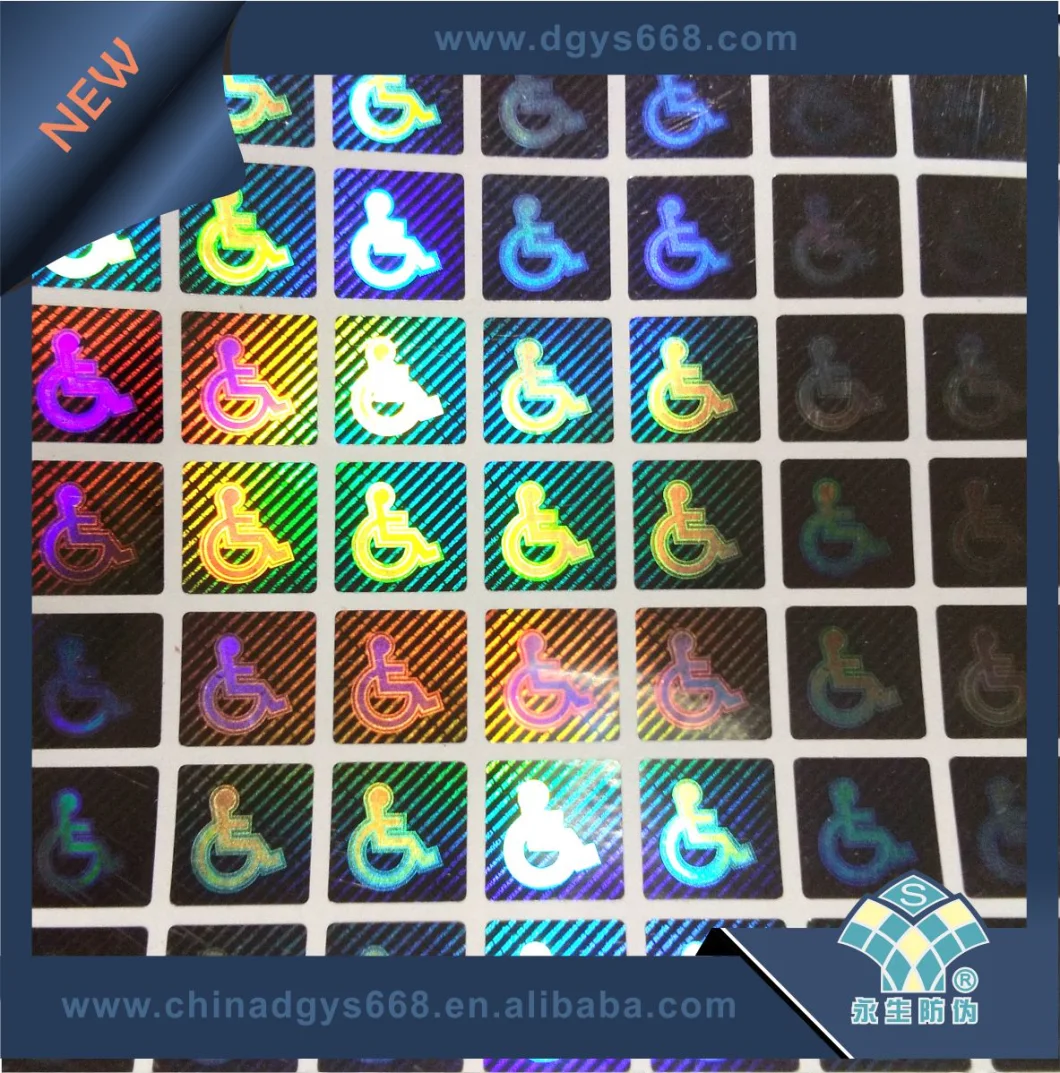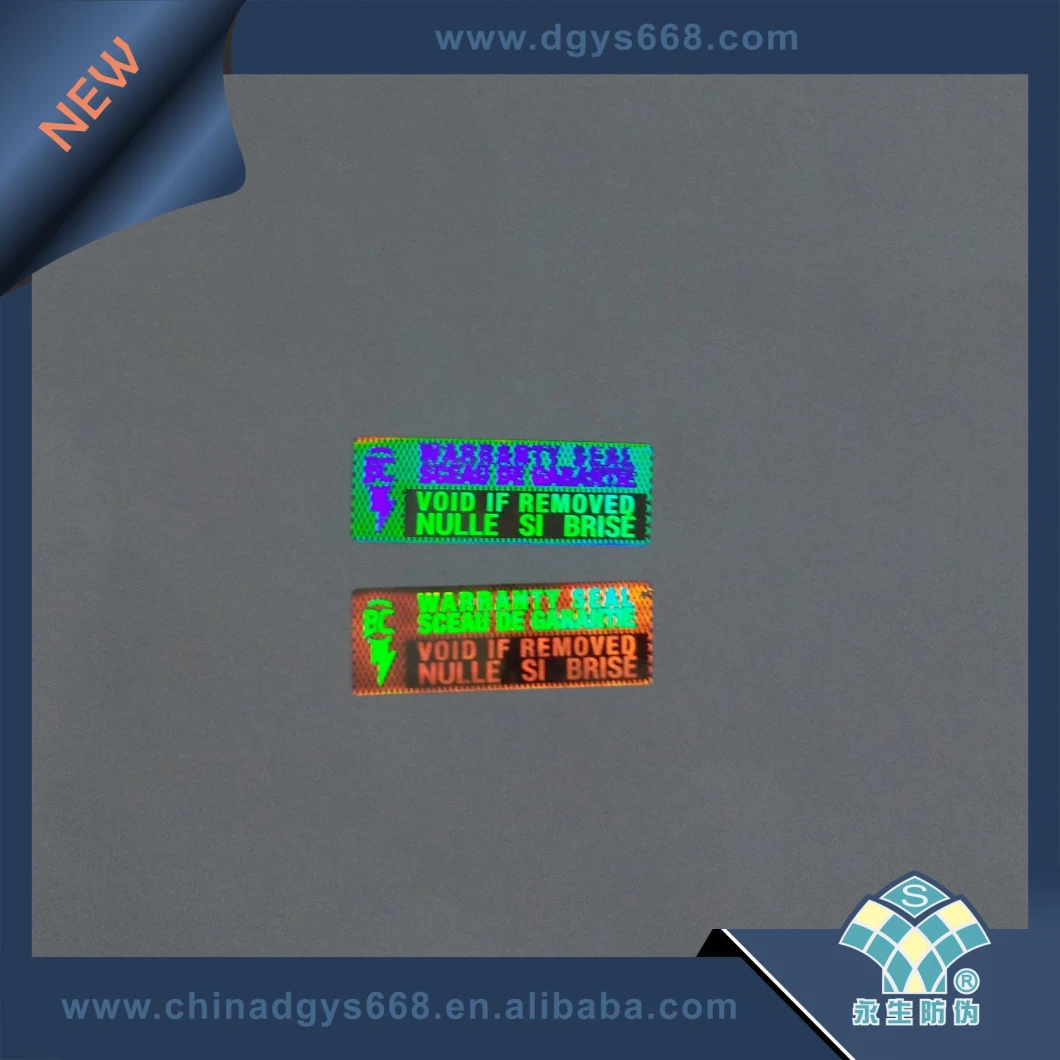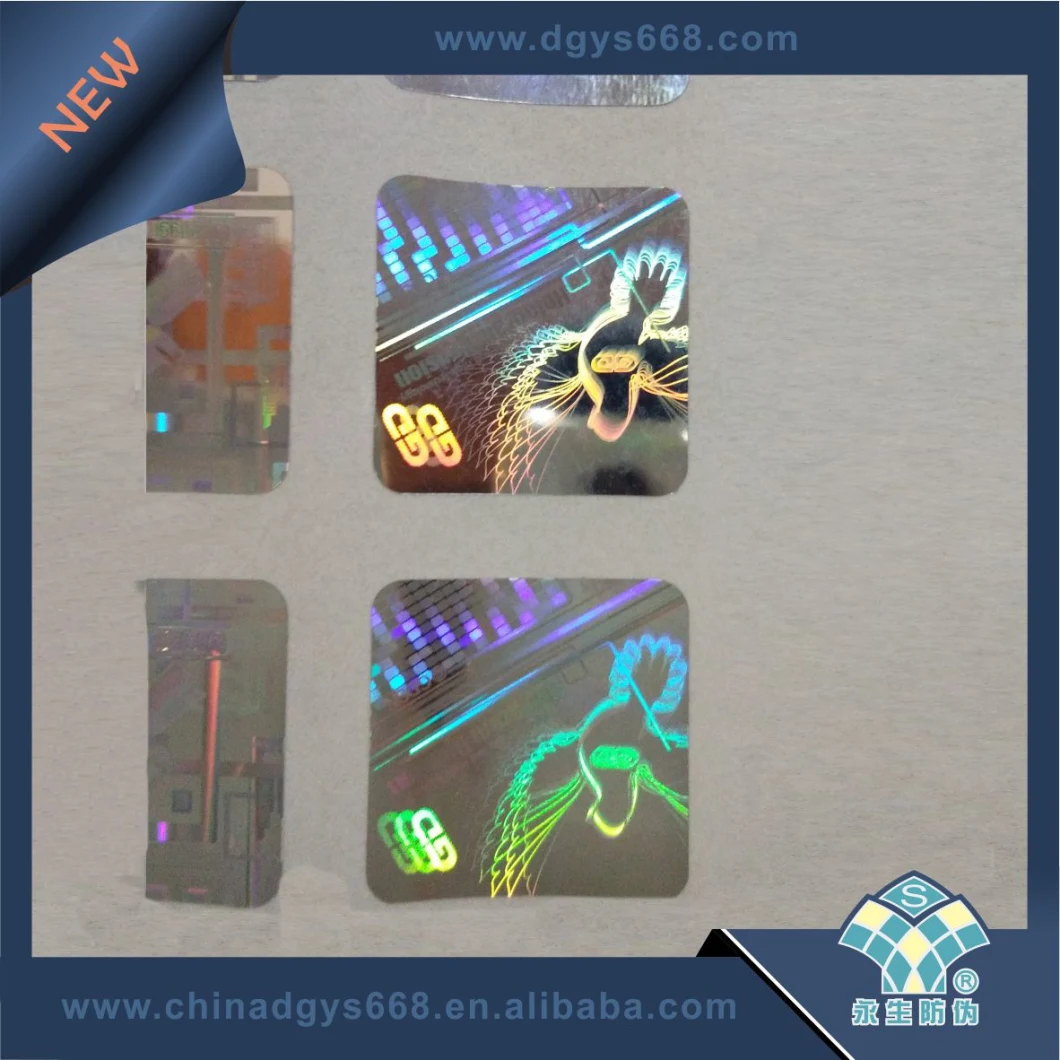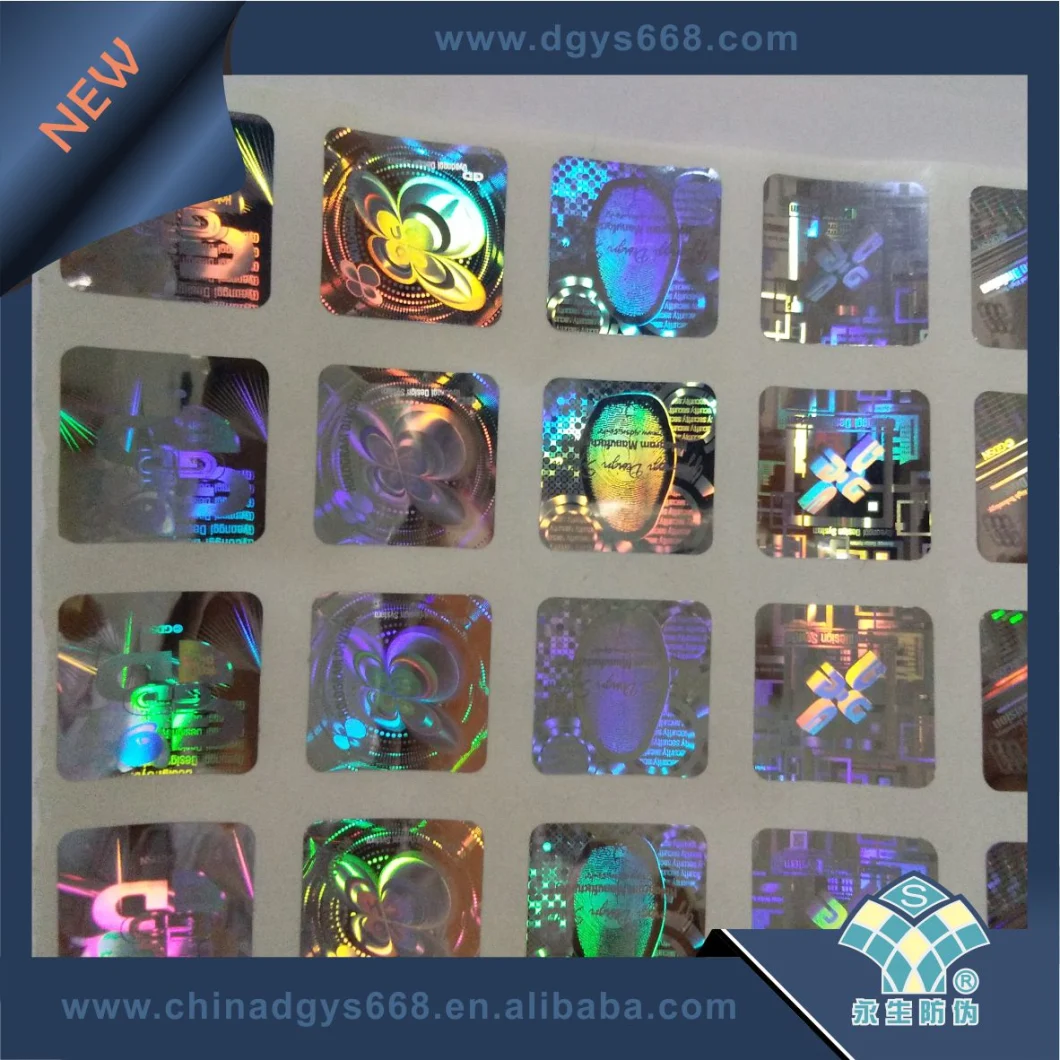 Detailed Product Description
multichannel hologram(up to 5-6 layers)
2D-3D three dimension hologram
Hologram with running numbers
micro text beneath logo or any other image
dot matrix hologram
Characteristics:
1. Different patterns come out when watching from different angles.
2. Hologram produces true color like rainbow.
3. Various designs, shapes, color, sizes are all available to customize.
4. Environmentally friendly in material and printing ink.
5. Our products are highly difficult anti-counterfeiting products, they are in high quality and upscale vision.
Details:
1. Material: self-adhesive paper, transparent PP/PVC/PET/PC/BOPP/PE, etc
2. Surface: Glossy varnish, UV spot, gold/silver stamping foil, matte lamination etc
3. Color: various kinds of color of PET foils are available, it is up to client.
4. Dimension: Up to clients
5. Application: Various industries
6. Image/Shape: Based on clients' requirements
7. MOQ: 10000pcs
8. Delivery: We provide DHL, UPS, TNT, FedEx or Airmail, sea transportation for shipping.
9. Production Lead time: about 3-12 working days after receiving the payment.
10. Payment terms: T/T, L/C, Western Union, AliPay or according to the customer's specific request.
11. Port: Dongguan, Guangdong, China
12. Packaging details: Be packed in OPP bags, nylon bags in our company's dedicated cardboard boxes or pack according to client's requirements.
The advantages of holographic technology:
1. Holography produces 2D/3D laser effect with vivid patterns including logo, figures or animation etc.
2. Hologram labels actually are almost impossible to be counterfeited and unique for the brand.
3. Hologram labels can be a trademark as well. Any industries can use the hologram labels to strengthen their brand image in the market.
FUNCTIONS:
1. 3D hologram sticker: true color three-dimensional anti-counterfeiting holographic label. Holographic images are in rainbow and perspective with different viewing angles. You can even have a totally different image seen from a different perspective. The stereoscopic effect is very significant.
2. Hologram tamper evident sticker: the sticker can be scratched off, it will reveal some texts or codes underneath, the content can be specified.
3. One-off laser anti-counterfeiting sticker: the sticker can not be re-used, it will be damaged when it is torn off.
4. Permanent laser anti-counterfeiting sticker: the sticker could be reusable; the image will not be damaged when sticker tore off.
5. Laser tamper evident tape: tamper evident tapes are widely used in package. If someone peels off the tape, the specified words, codes or images under the label can be revealed on the surface of the packaged goods so as to anti-counterfeit and indicate that the package is opened.
6. Fragile laser security sticker: this type of holograms is impossible to be removed undamaged. We can make hologram embossing on the surface of the labels and white paper can be used on the back side instead. (You see, nowadays, the conventional surface of this label is silver hologram and the back side is silver hologram as well.) Our special method in making fragile sticker can be conducive to the clean and tidy of the products and can not be counterfeited as well.
7. All of the hologram labels can be printed with running numbers so as to facilitate the management and product tracking.
8. The encryption technology can be inserted into the labels. The security content and pattern can not be seen on the surface, can only be checked by test chip. (We can insert the client's exclusive handwritten text as the content into the labels as well.)
HOLOGRAPHIC APPLICATIONS
| | |
| --- | --- |
| 1. Laser anti-counterfeiting labels | 2. Dot matrix hologram labels |
| 3. Roll labels | 4.Hang tag |
| 5.Self-adhesive sticker | 6.Tamper evident hologram label |
| 7.Hot stamping foil | 8.Scratch-off label |
| 9. PVC/PC/PET sticker | 10.Gold/silver foil label |
| 11.Barcode sticker | 12.Fragile security label |
| 13.Multi-color 2D-3D holographic anti-counterfeiting labels | 14.Comprehensive anti-counterfeiting product |
| 15.Diffractive packaging film | 16.Anti-fake ID card |
| 17.Hologram Micro-text | 18.Rainbow hologram label |
| 19.VOID tamper evident sticker | 20.Transparent sticker |
| 21. One-off laser anti- counterfeiting sticker | 22. Safety line anti-counterfeiting |
| 23. Various of anti-counterfeiting packaging | 24. Document paper with water mark |
| 25. UV/temperature ink anti-fake label | 26. Heat sensitive anti-counterfeiting |
| 27.Honeycomb sticker | 28. Lottery card |
| 29.Printing sticker with code | 30. and so on |
Welcome to contact us at any time for any details, we will reply you in the first time.