Hot sale CE certifcation 5000kg/h plastic PET bottle recycling washing machine
1.Application for PET washing line:
This recycling line is composed of garbage separation (automatic & manual), bottle & flake crushing, cold & hot washing & cleaning, flake dewatering & drying, dust & label removal, packing, etc.
2.Introduction
Material:
carbonated beverage bottles, drinking water bottles, fruit juice bottles, oiler, tea drink bottles, etc
Finished product size: Less than 14mm or customized
Purpose of use: Be used for short fibre, long fibre or sheet, filament yarn, PET strap, PET sheet or PET film or bottle to bottle.
Remark: We can customize the recycling line according to client's requirement.
3.Basic Production Process
De-baling(bale opener)------Trommel----- Label Scrapping(lable remover) ------ Manual Sorting and Metal Detecting-----Wet Grinding(crusher)-------Screw conveyor------Gravity Separation(floating washer)-------Screw conveyor------Chemical Washing for PET Flakes(Hot washer)-------Screw conveyor------High speed friction washer ------- Screw conveyor------Floating washing tank ------- Dewatering machine--------Drying pipe system--------Label separator(Zigzag air label separator type)------Packing/storage hopper
4.Feature for PET washing line:
1.
The bottle-to-bottle recycling and washing line is mainly used in food grade PET chip recycling and recycling projects. It has a high degree of automation and effectively avoids human error.
.
2.Efficient trommel ensures separation of materials from other debris: removal of stones, wood chips, small metals.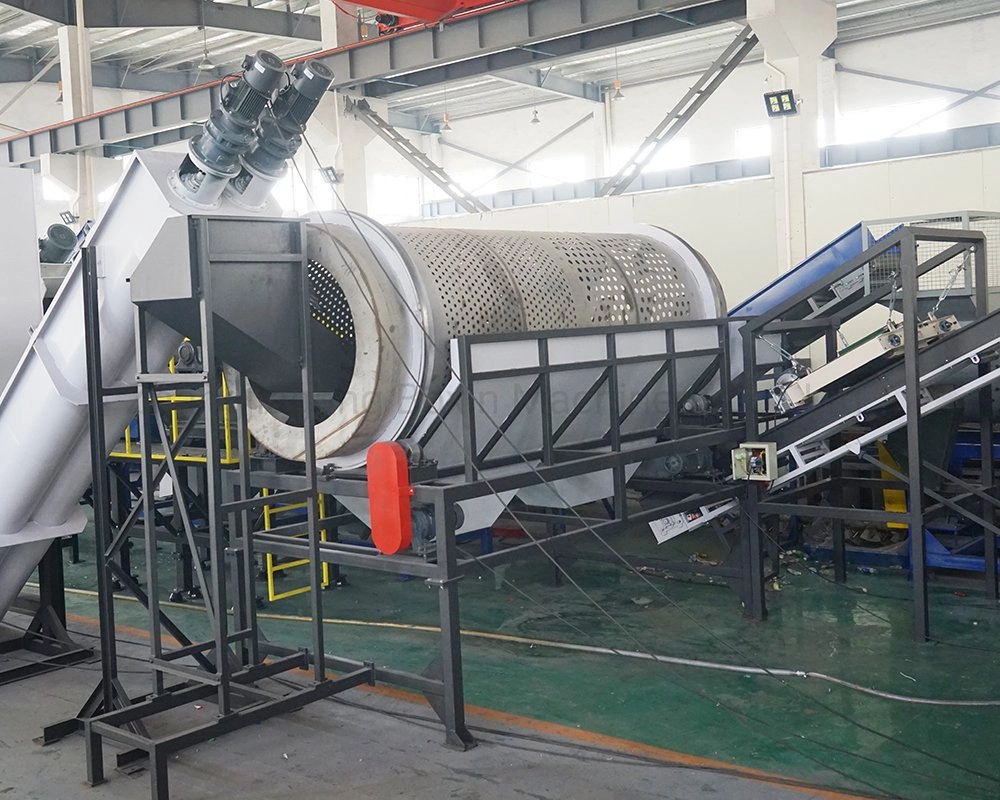 3.The labe
l removing
machine is mainly used to peel the label paper on the PET bottle surface, especially the PVC or PS label applied on the PET bottle.Through the cooperation of the
rotary
and the fixed kni
ves, the labels on the bottle body are peeled together, and the difference between wind force and gravity is used to completely separate the bottle body and the label, to preserve the integrity of the bottle and the bottleneck, and reduce the loss of high-quality bottle material.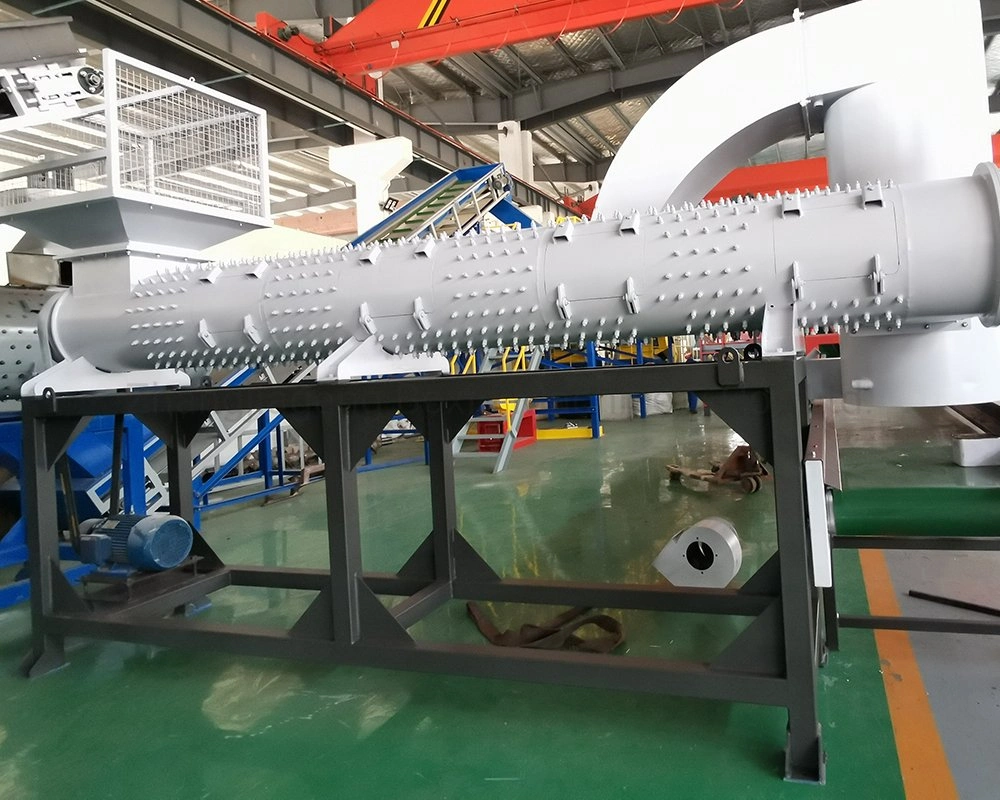 4.
The sorting system is the final classification and screening of the bottle body before crushing. It screens out a small amount of foreign matter (including heterogeneous bottles, heterochromatic bottles, a small amount of label scraps, metal reactants, garbage, etc.) remaining in the front-end units, and a buffer system. It is one of the necessary means for large-capacity production regulation, which is crucial to the stability of process control. Manual sorting is a re-inspection and a necessary way to ensure quality.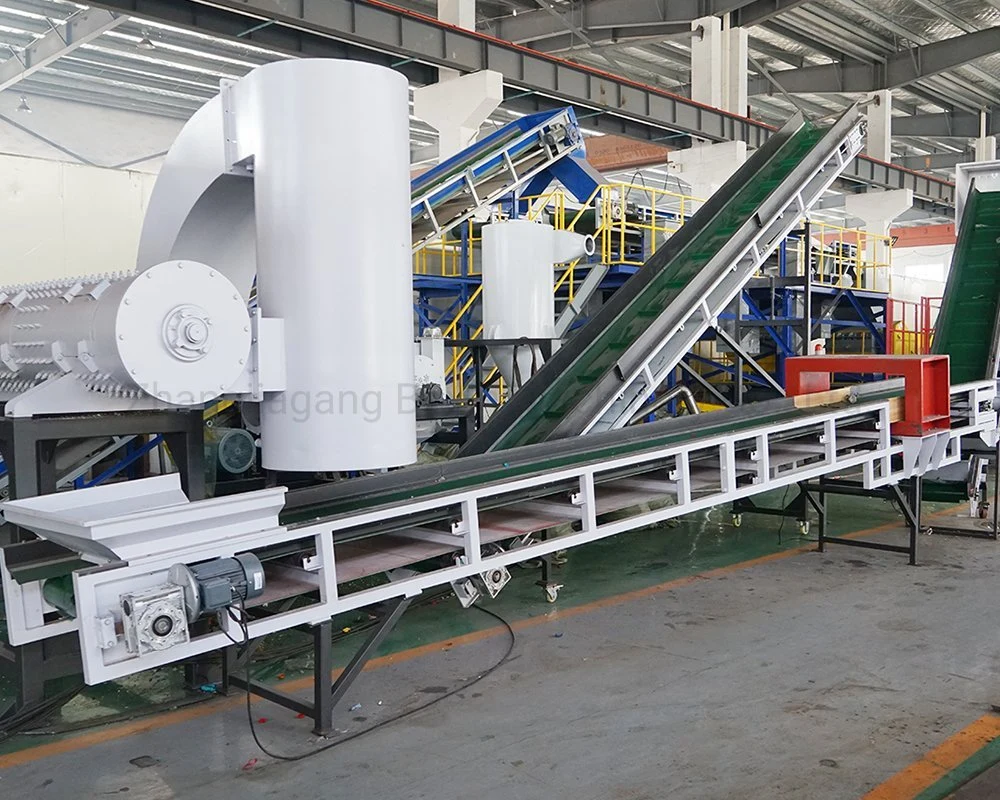 5.
The crushing system adopts wear-resistant design to ensure that the system runs continuously for a long time.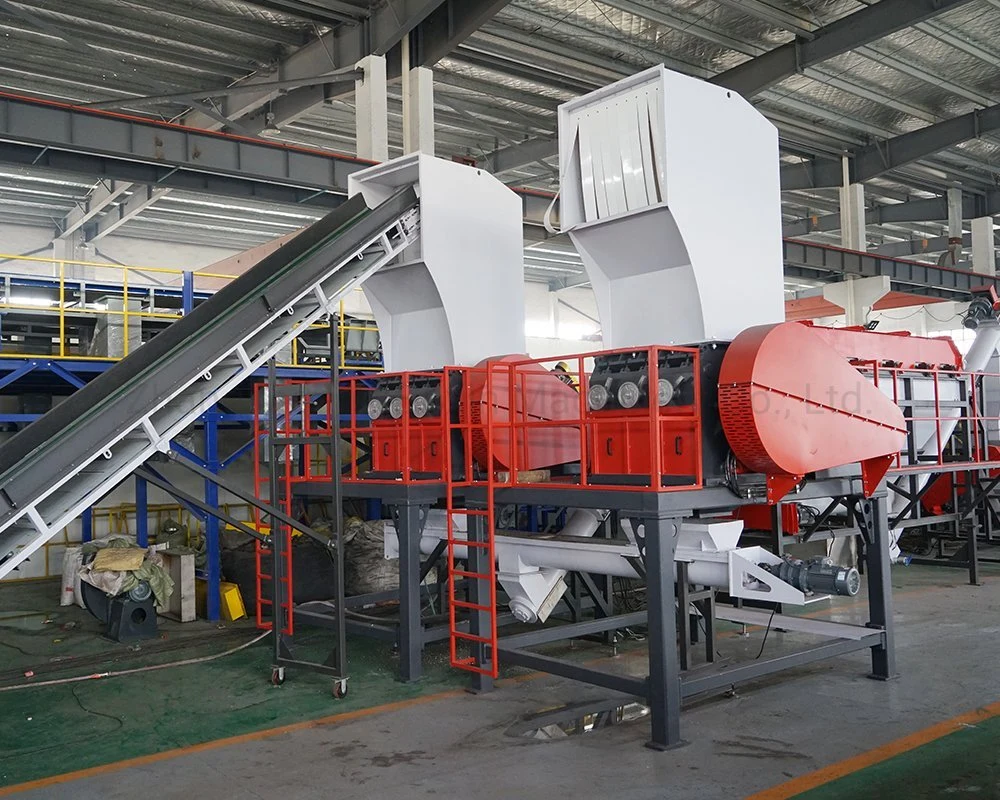 6.

Hot

washing machine
effectively removes sticky glue, oil stains and some small impurities on the surface of bottle flakes, which is critical to the life of downstream product filter components and product quality.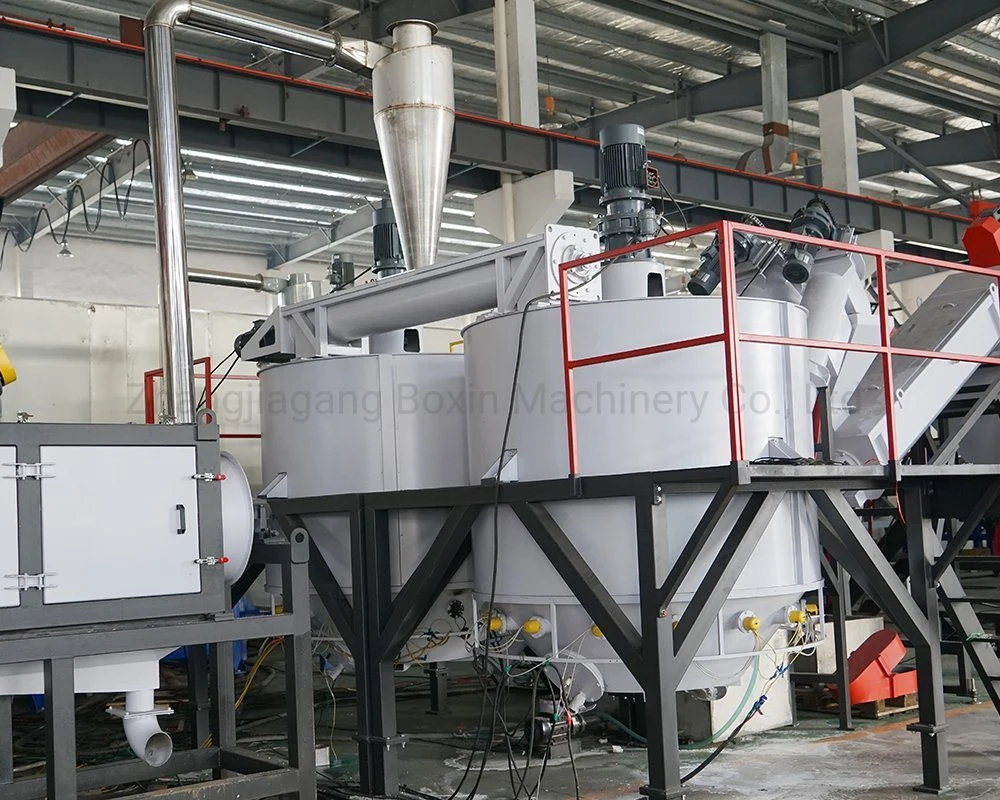 7.
The high-speed firction washer applies the corresponding blade striking force to different materials at a suitable rotation speed to achieve the desired cleaning effect.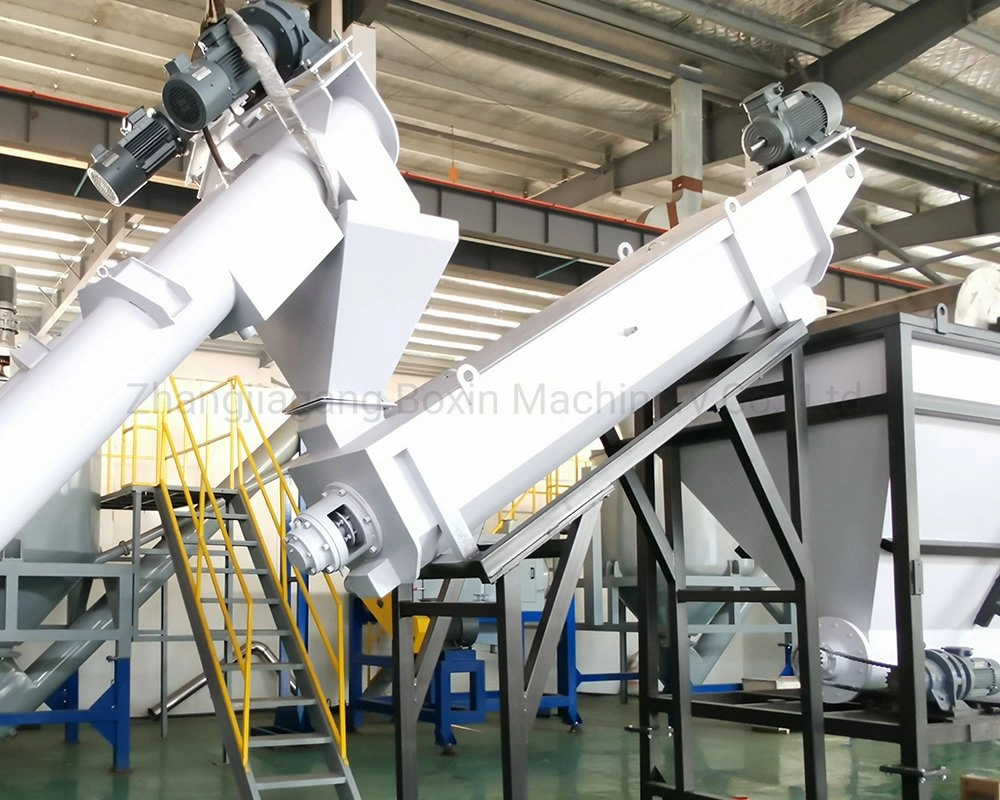 8.The floating washing tank is designed for strong pressure underwater cleaning to remove residual impurities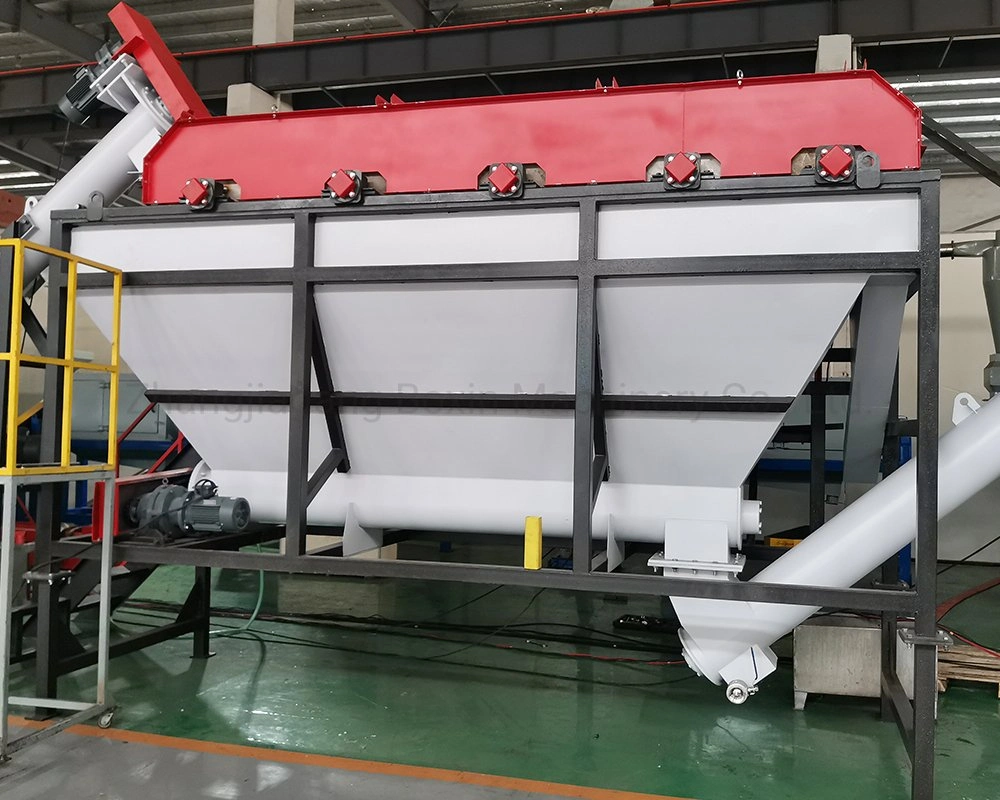 9.
Can be equipped with the corresponding centrifugal dewatering machine and hot air drying system according to the water content set by the production requirements.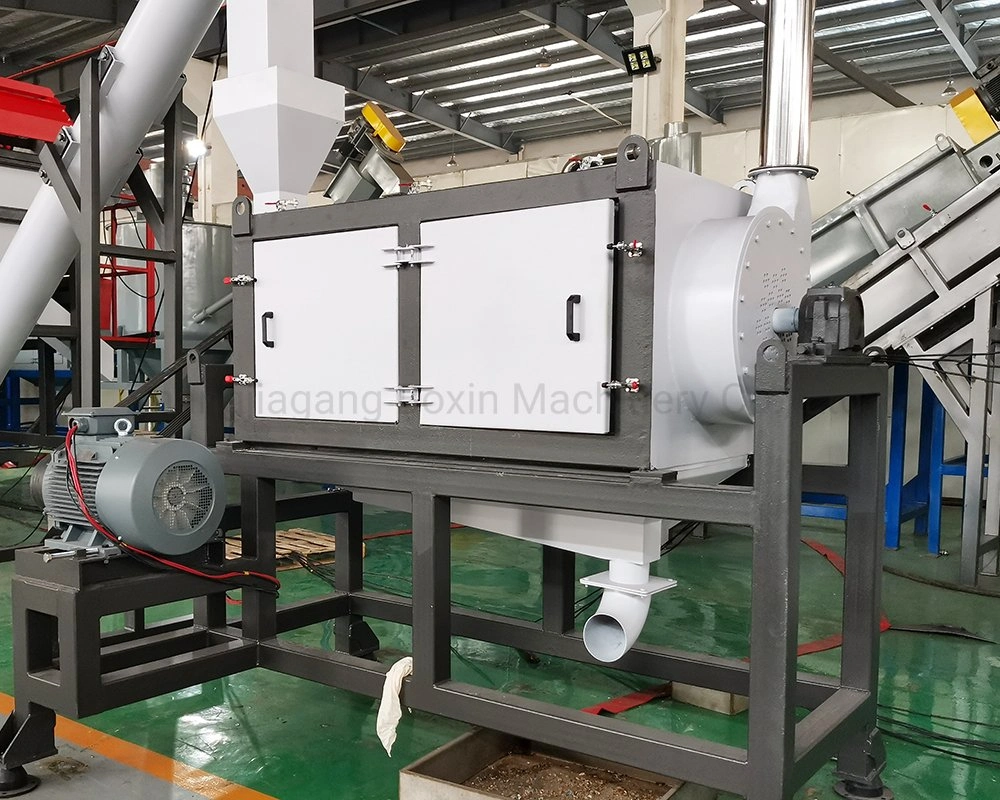 10.The entire line is automatically controlled, and the units of the system operate in association with each other. It has a pre-judgment function for possible abnormal situations to ensure system safety.
5.
Technical Parameters:
Model
BXA-300
BXA-500
BXA-1000
BXA-2000
BXA-3000
BXA-5000

Product capacity

300kg /h

500kg /h

1000kg /h

2000kg /h

3000kg/h

5000kg/h

Workshop(L*W*H)

40m *4m*5m

42m *5m*5m

85m *5m*5m

110m *6m*6m

125m*6m*6.5m

130*8m*7m

Needed worker

2-3 persons

3-4persons

4-5persons

5-6persons

6-8persons

8-10persons

Water supply




(recycle use)

2-3ton/h

3-4ton/h

4-5ton/h

6-8ton/h

10-12ton/h

12-15ton/h

Installed power(KW)
150-180
180-210
210-260
400-460
600-670
920-1200

Final product quality

Moisture: max 0.7%


Particle size: 3-12mm or customized
Total impurity content:≤90PPM
PH:7.5±0.5
6.Spec of end products---PET Flakes(Filament grade)
Intrinsic Viscosity (IV) (dl/g)

0.65-0.86 (depends on raw materials)

Melt point (ºC)

252-260

Moisture

0.5-0.7%

Bulk density (kg/m3)

280-450

Particle size (mm)

3-12

Fraction

1-3mm

8-15%

≤1mm

Max. 2%

PH Value

7.5±0.5

PVC (ppm)

Max. 10

PE/PP (ppm)

Max. 15

Label(ppm)

Max. 15

Glue (ppm)

Max. 10

Metal (ppm)

Max. 10

Total impurity (ppm)

Max. 90
7. Auxiliary equipments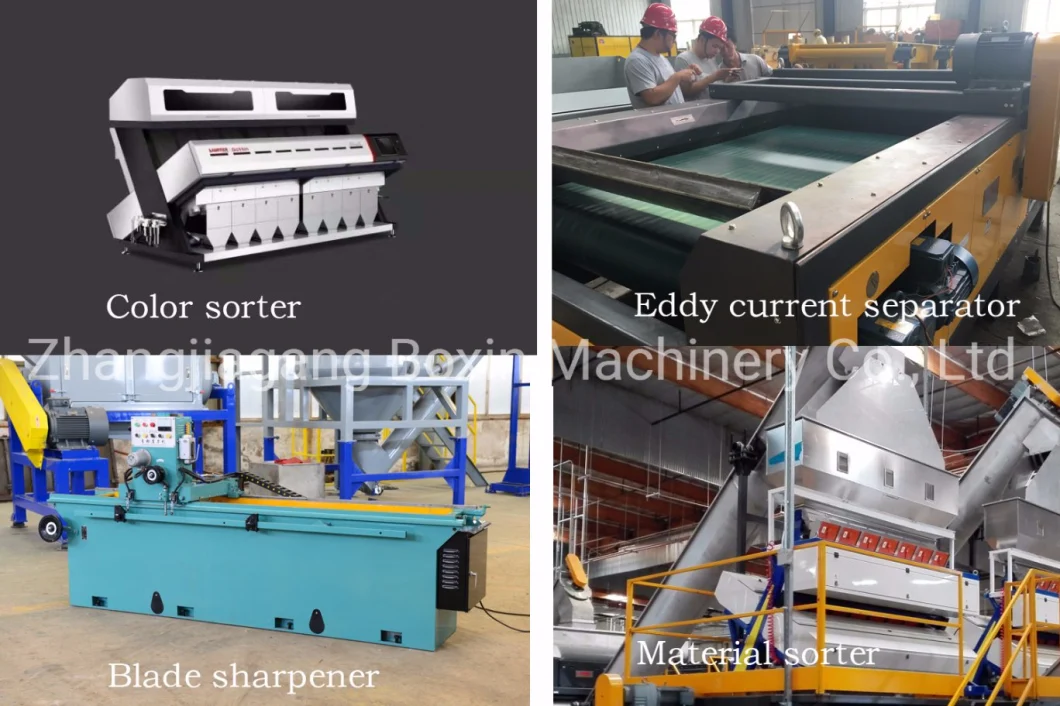 8.Main Electrical parts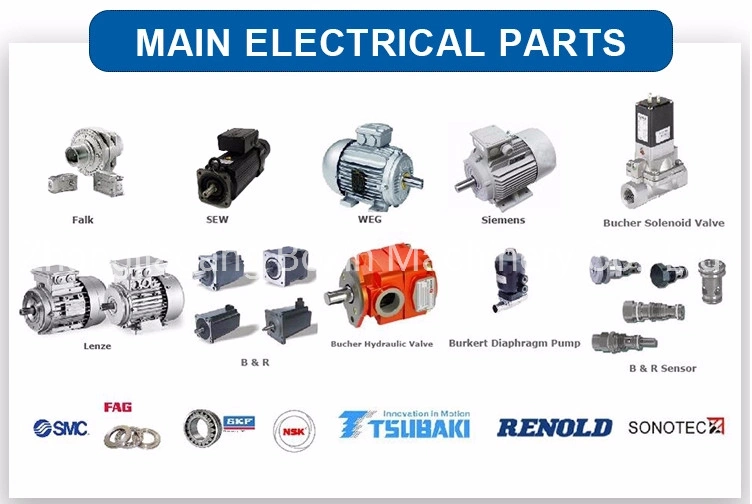 9.Why choose us
9.1.Quality Control(plastic machine):
· We have technical, engineer team design the sample machinery before enter into market
· Production QC team ensure the machine manufacturing quality
· We will running every machine after finished before shipment
· Optional choose by client running the machinery by material
9.2.Service System(plastic machine):
· Pre-sale: We given client the details technician offer, sign the sales contract etc.
· In-sales: We supply the details layout, installation instruction, technician support for the clients;
· After sales: We arrange engineer to install the machinery and training the workers for client;
· We have 24hours team to solve the after sales problem;
· We have free spare parts with the machine;
· We supply long term spare parts for every customer
· We always up date the new technology to every customer
10.Package and Loading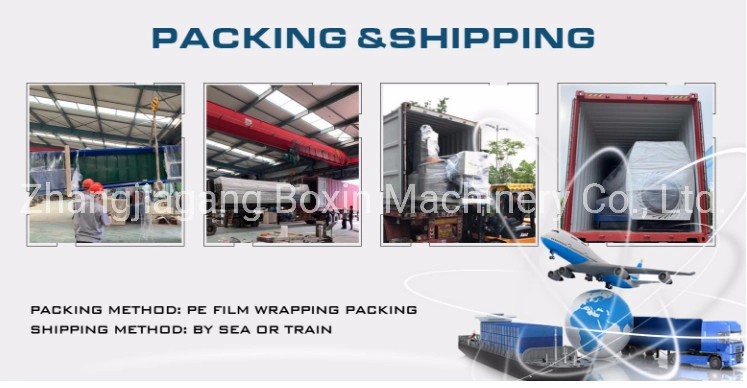 11.Our Factory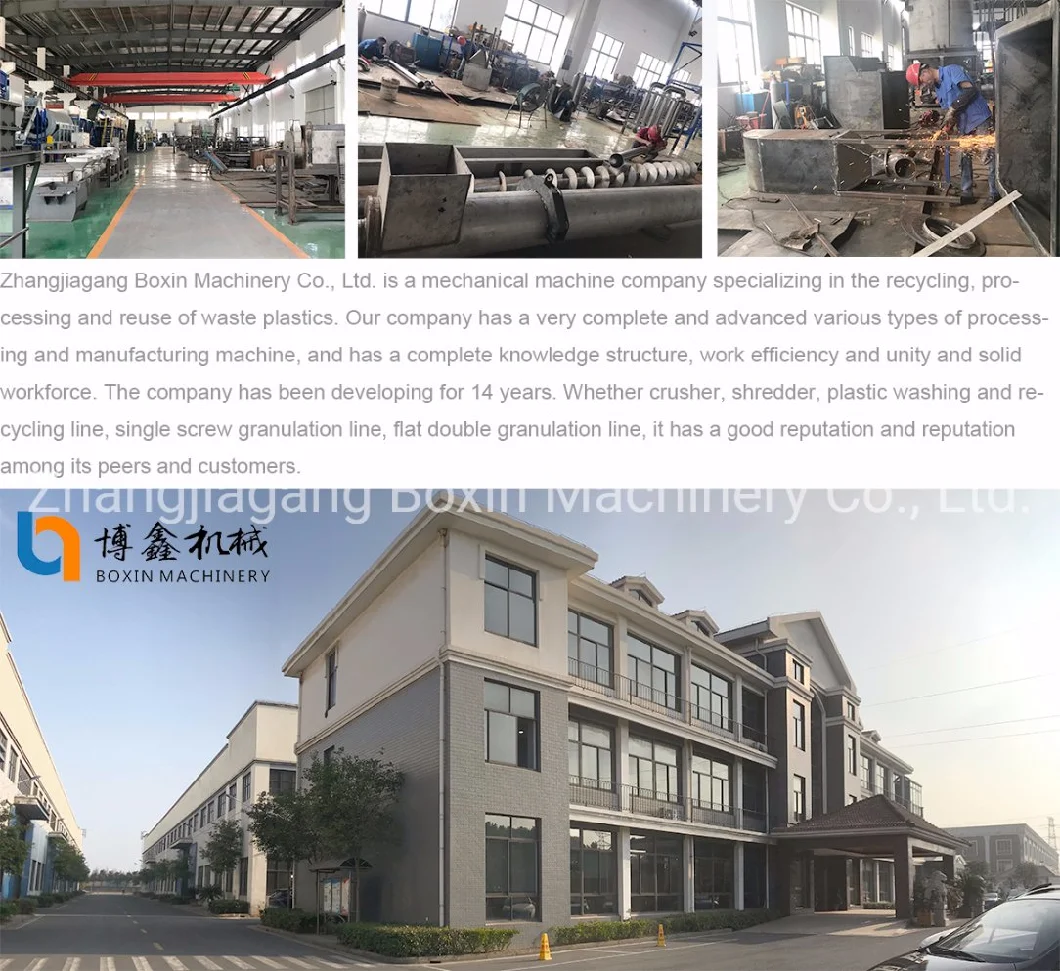 12.FAQ
YOU MIGHT INSTERESTED IN FOLLOWING QUESTIONS
1. Are you manufacturer or trading company?
We are a professional recycling machines manufacturer for more than 15years we supplying full technical support and solutions, timely and professional service, always effort on quality, honest, win-win business for every client.
2. How do you assistant to install the machine on worksite?
We are experienced on turn-key project, engineer and technicians will assistant client on construction, installation, commissioning.
3. How can I get spare parts for replacement in other countries?
Wearing parts like blades, it is necessary to buy with machine, other parts in stock could be delivery out by express if urgent or by sea within 5days.
4. Can I use mark machine with different LOGO and color?
Yes, please confirm details with sales.
5. Can your customers test the machines?
Before buying and after production before leaving factory, we test machine you interested or paid with specified materials, free of charge.

If you have any need ,pls feel free to contact with us.