NPN+PNP Metal Labels Clear Labels Opaque Labels Detection Label Sensor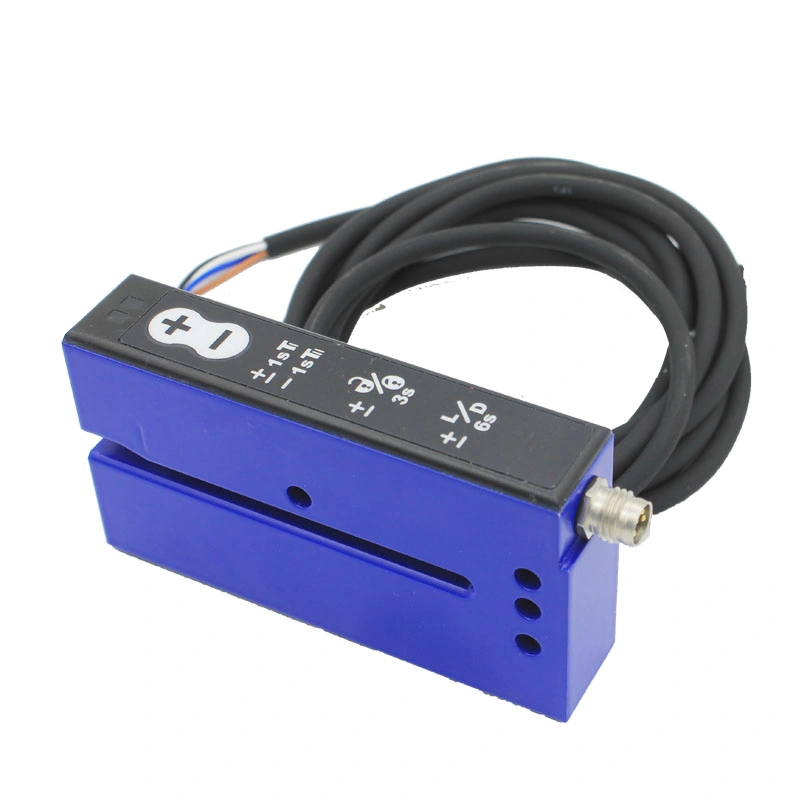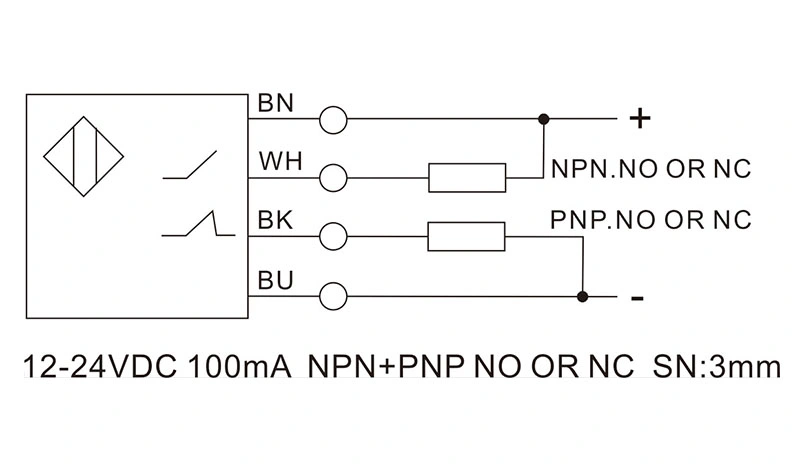 Sticker Label Application Sensors
Sticker Label sensors commonly used in labelling and packaging machines,such as label-registering application, label-counting or rewinding application. there are three working principles label sensors for different labels, they are photoelectric label sensors, Capacitive label sensors and Ultrasnic label sensors. for example , Optical Label sensor Usually recommend for opaque label detection, it is high precise and better price. like model FC-2100, FC-2200....... if transparent label required, here recommend you capacitive label sensor FC-4100 which is the most economic and also wonderful performance. if metal label detection, it should be ultrasonic label sensor FC-2300.
| | | | |
| --- | --- | --- | --- |
| Model | Theory | Slot width | Application Labels |
| FC-2100 | Optical | 2mm | common non-transparent sticker label, opaque labels |
| FC-2107 | Optical | 5mm | common non-transparent sticker label, opaque labels |
| FC-2200 | Optical | 6mm | common non-transparent sticker label, opaque labels |
| FC-2600 | Optical | 2mm | common non-transparent sticker label, opaque labels |
| FC-4100 | Capacitive | 0.8mm | non-transparent and transparent labels, clear labels |
| FC-2300 | Ultrsonic | 3mm | all labels, Metal Label |
FC-2300NP/D M8 plug NPN+PNP NO NC Ultrasonic label sensors 0.2mm accuracy for All labels usage
Model
FC-2300NP/D
Output type
PNP+NPN NO NC
Detection distance
3mm
Accuracy & repeat
0.2mm
Operating voltage
DC12-24V±10%
Current consumption
≤25mA
Load current
100mA Max at DC ;24V
Protection circuit
Reverse polarity protection and short circuit protection
Response time
0.1ms
Frequency
5Khz
Standard & Sensitivity
Key smart regulation
Indicator
red: Balance benshmark and sensitivity level; Green: Signal output
Ambient temperature
0-60 degree
Connector
M8 connector 4pin
Meterial
Aluminium metal sheet
Wiring method
φ4mm×2M/4-wires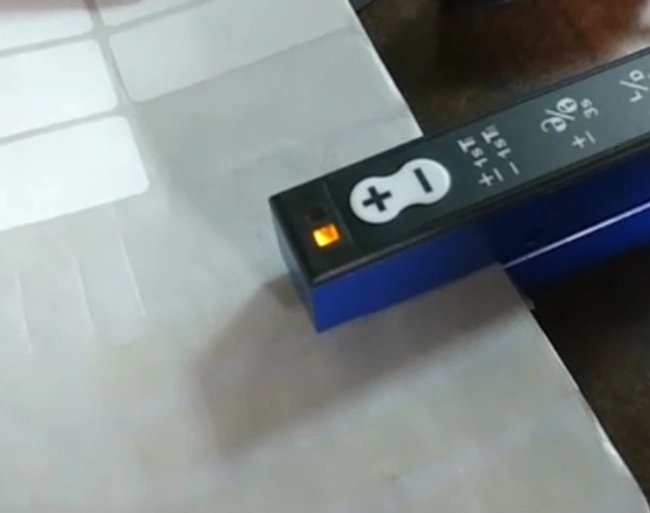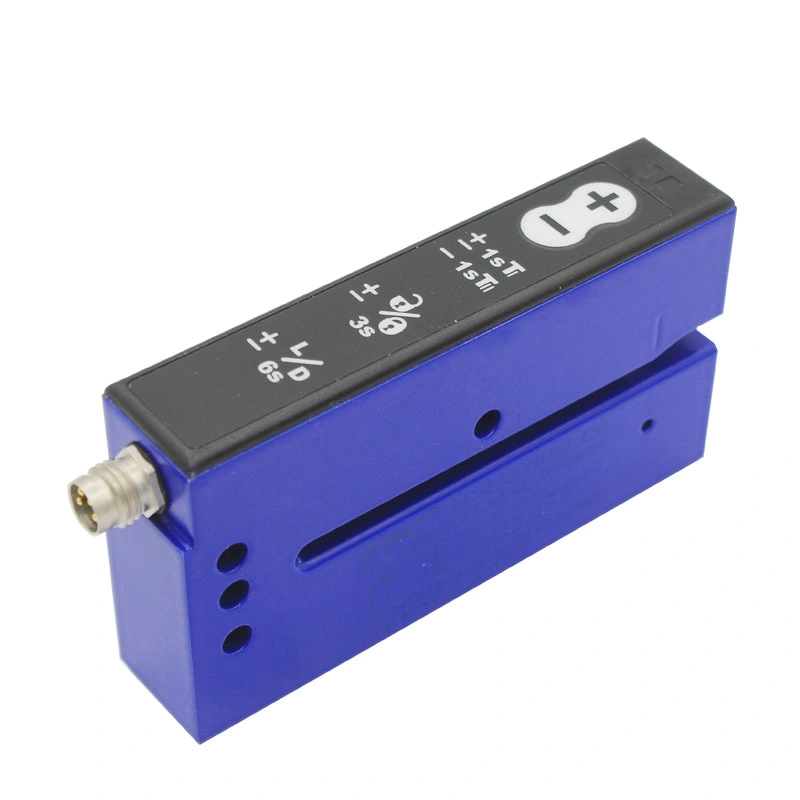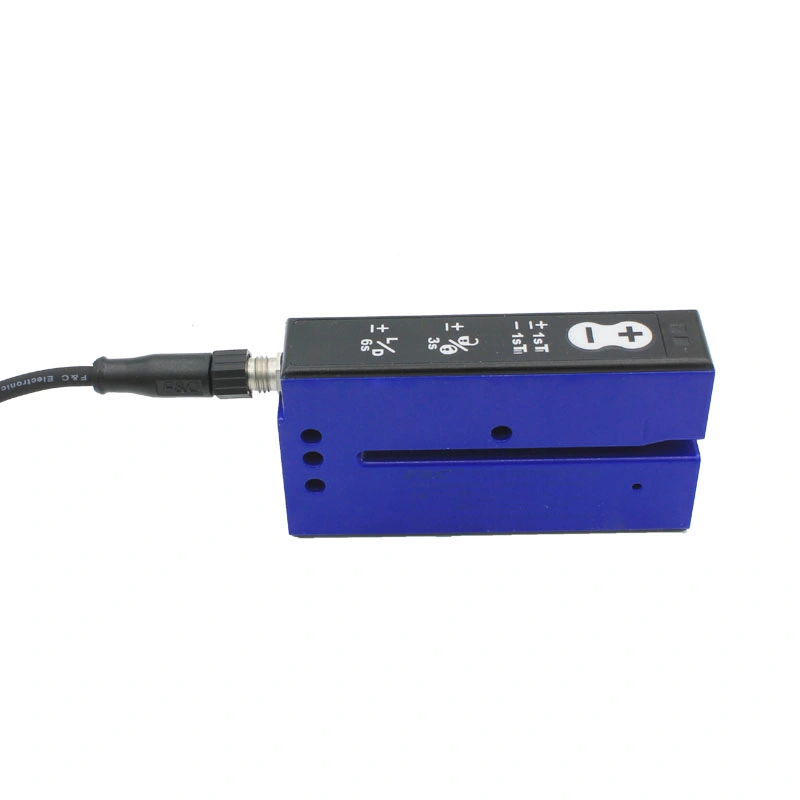 Factory Information
F&C Sensing Technology is a high-tech enterprise, specialized in R&D, manufacturing and marketing industrial automation control sensors which is mainly for limit protection, counting and presence or absence judgement. there are 14 series and around 5000 models available, based on Changsha, Dongguan and Taiwan, F&C sensors and our authorized distributors around the world are dedicated to provide wonderful one-stop-service to all the customers. Our main products include Fiber optic sensor, Fiber Unit, proximity sensor,photoelectric sensor, light curtain, label sensor, pressure switch, magnetic switch, din-rail power supply etc. and producing is strictly correspond with ISO9001, ISO14001 and OHSAS18001.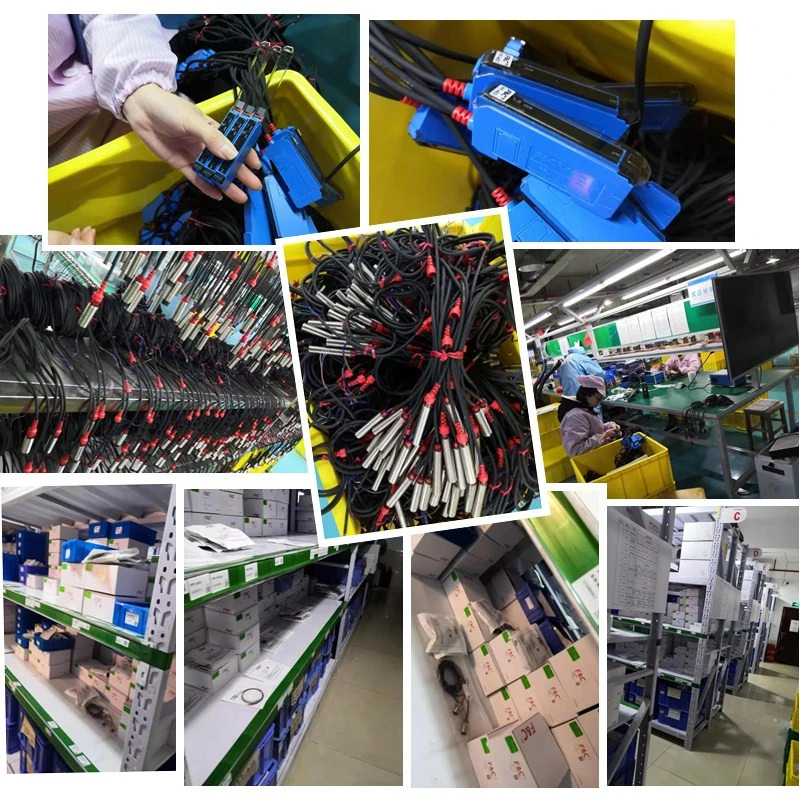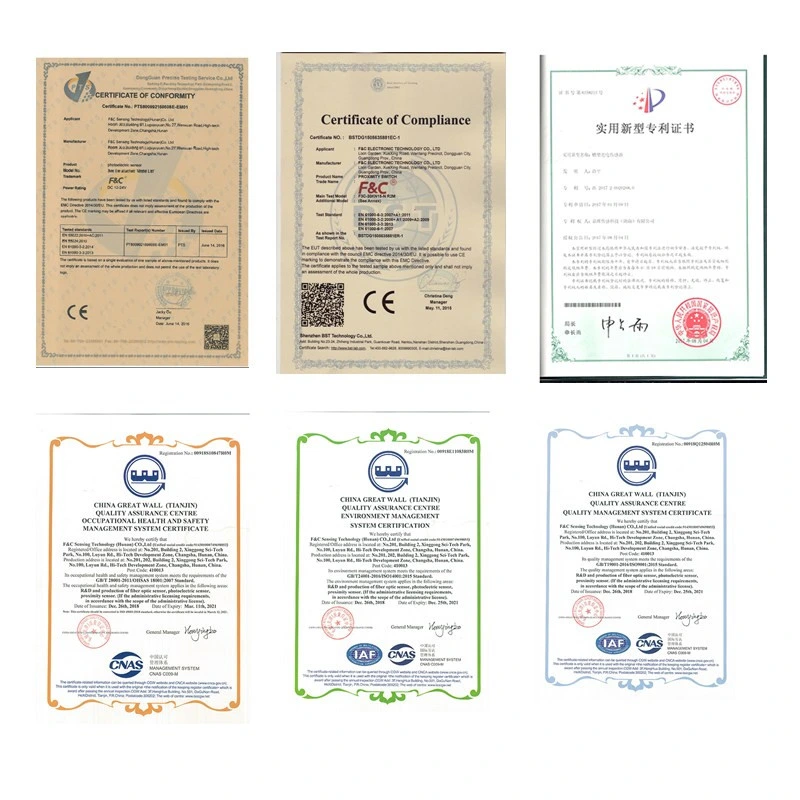 Capacitive Proximity Sensor
factory Office, exhibition, staffs & customers